The eight edition of the Waterford Harvest Festival is set to make a colourful, tasty and aromatic return to Waterford city for a three-day festival celebrating what's good about the South East's food, heritage and culture. Running from the 9th until the 13th September, the festival is a celebration and collaboration of producers, restaurateurs, historians, families and food enthusiasts.
Ideal for those planning on taking a trip to Ireland over the next few days, this popular and much-awaited Waterford festival is ideal for all of the family. With a range of events to suit all tastes the festival will showcase the very best of local foods, cooking and it will also include cookery demonstrations, the popular Picnic & Play in the Park, Farm to Fork in the city, complemented by fun and a range of tasty food offerings.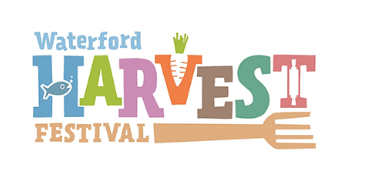 Highlighting Waterford's "food heroes", the aim of the festival is to highlight local people who grow, cultivate, harvest, prepare and product some of the country's best foods.
Director of the festival Tommie Ryan said, "What we love about the Harvest Festival is that while the focus is on good food equally important are the people behind it. Waterford and the wider region have so many hard working, creative and gifted producers who share a passion for good food. It's a labour of love for them and you can almost taste the passion in the food they produce."
Events from previous Waterford Harvest Festival years are also making a come back including the EAT Waterford Taste Experience, the Big Taste Tent, Harvest Kitchen, EnterpRISING Food Market, SuperValu Food Academy Village and Viking Rocks Craft Beer Festival.
For more details on the 100 events taking place over the duration of the festival see here www.waterfordharvestfestival.ie