Ireland is playing host to over 200 delegates from 22 countries who have made the trip to Ireland to be part of the International Garden Centre Congress at the iconic Carton House Hotel, County Kildare. The congress will be the 56th International Garden Centre Congress showcasing the best of our Irish garden centres, gardens and the wider Irish hospitality.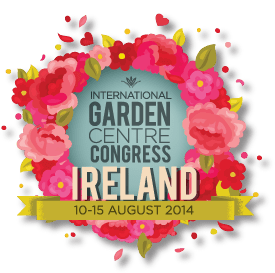 The Irish state agency, Bord Bia, are supporting the event which has been established as platform for international garden centre owners to gain a greater insight into Ireland's horticulture industry. The horticultural industry alone is worth an estimated €500m to the Irish economy.
A programme of activities has been co-ordinated to showcase the best of Ireland's garden centres, gardens, horticulture producers, and food and drink industry.
The delegates, who have travelled all over Europe and from countries such as Australia, Canada, China, Japan and the US, will undertake educational study tours and a comprehensive networking programme during their vacation in Ireland.
The week-long event commenced with a gala dinner at the Mansion House in Dublin on Monday night attended by the President Michael D Higgins, alongside guests comprising of Irish horticulture industry representatives and congress delegates.