Part of the joy of summer is the chance to take advantage of the long days, fine weather by taking in the wide range of festivals and events happening during a vacation in Ireland. One festival that takes advantage of the summer, highlighting Ireland's fine tradition in gardening and food production bringing the fruits of the great outdoors to the capital is Bloom in the Park, Ireland's largest gardening festival.
Running for five days from Thursday 29th May to Monday 2nd June over the June bank holiday weekend, Bloom is a must see event and feast for the senses popular with people of all interests and ages many of whom come to see the beautifully designed show gardens set into different categories showcasing the best in innovative garden design and gardening talents.
The splendour of the show gardens and the many gardening related events and exhibits is only a sample of many attractions the festival has for visitors as Bloom is much more than a gardening festival. Spread out over the 10 acres of Dublin's Phoenix Park, the five day festival incorporates numerous family friendly events, exhibitions and shows which appeal to everyone not just garden enthusiasts.
Visitors to the five day event will note that the emphasis is as much on food and family entertainment as it is on highlighting the best in designer gardens and the latest developments in gardening. Indeed Bloom is as much a foodie event as it is a gardeners paradise with a huge selection of food related exhibitions and trade stalls where one can browse, chat to producers, buy lunch and bring home some of the best in home grown and homemade gourmet food in Ireland and treats.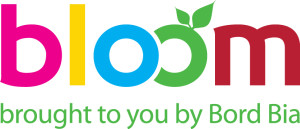 Having something for everyone, Bloom offers visitors a fun and informative day out for all the family during a trip to Ireland. Throughout the 5 days, visitors to the festival can marvel at the talents and imagination of Ireland's top gardeners on display in the magnificent show gardens. They can be informed and entertained by the many gardening workshops as well as cookery and craft demonstrations present. Get free gardening advice from the experts. Hold their own private family picnic making the most of the food on sale in the many food stalls, and take in the scenic gardens and displays around them. And above all they can be entertained by the diverse range of exhibitions, live entertainment, shows and events happening over the scenic grounds of Phoenix Park on the June bank holiday weekend.