One of Ireland's most popular tourism attractions, The Guinness Storehouse, in Dublin City has launched a stylish new interactive exhibit cataloguing the ever popular Guinness adverts from years gone by. The exhibit features collections of the classic Guinness adverts since 1929, film footage and historical artefacts.
The Guinness Storehouse, which was once again recognised as Ireland's most popular visitor attraction in 2014, welcomed in excess of 1,26o,000 visitors through its doors last year.
The new exhibit which is located on the third floor of the Guinness Storehouse, begins its journey with a dedicated section entitled 'Gilroyland' featuring the illustrations by Gilroy such as the famous toucan.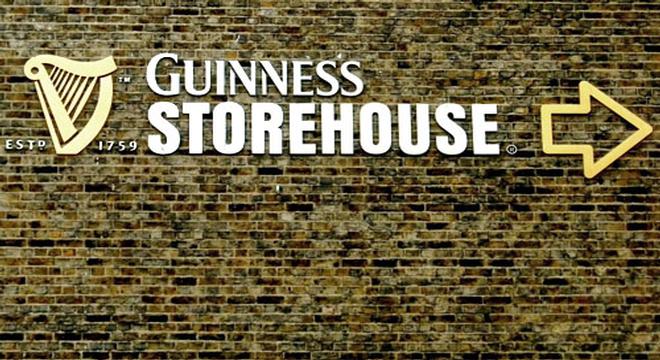 The journey steadily becomes more interactive as visitors are given the ability to become part of a classic Guinness ad in a seaside promenade style photo booth, before experiencing performances from the Whistling Oyster and the 1996 'Fish on a bicycle'. The only difference this time is that the fish has jumped off the screen and become a 3-D moving animatronic fish.
The centrepiece of the exhibit will be the special 42 metre 360⁰ cinema arena in which visitors are  plunged into a 'powerful surge' of Guinness adverts to give the sensation that that the viewers are inside a pint of Guinness as its being poured.
It is estimated that The Guinness Storehouse has received over 13 million visitors to date since opening its doors in 2000.