The town of Schull in County Cork will play host to the Corona Fastnet Short Film Festival between the 20th and 24th May. This truly unique film festival is an 'up close and personal' five day event, where the audience, up and coming filmmakers, internationally acclaimed directors, producers, and invited guest speakers can share ideas and engage with each other.
The West Cork town will come become a hub for all things to do with the silver screen with a numerous film screenings, Question & Answer sessions, premieres, workshops and discussions with international experts in the film industry.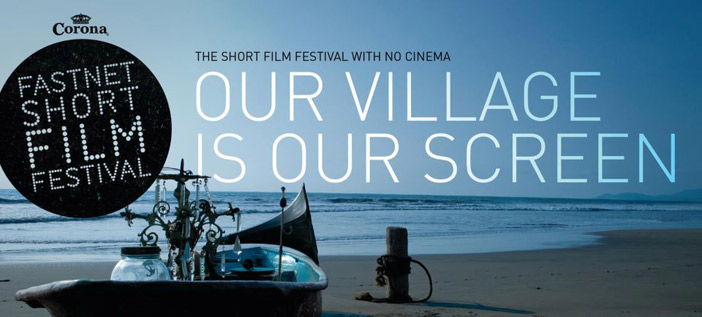 Over the weekend, the Family Fringe provides high quality entertainment for all the family, most of which is free. With live music, parties, quizzes and cafe viewing of shorts and feature length films night and day, you will always want to return to the beautiful seaside town of Schull on the West Cork coastline.
What differentiates this festival from others will the attraction of a short film festival without a cinema using the village's very own dedicated server to short films. Through the use of mobile technology, visitors and especially those enjoying an Ireland vacation can view the past six years of submitted films on smartphones, laptops or tablets anywhere on the Main Street in Schull, throughout the five days of the film festival, 24 hours a day.
From a bookshop, to an art gallery, marquees, numerous local pubs and restaurants, the town hall or take the ferry to the Long Island Cinema, films are screened in every corner of the village. Take a break and Lie down at the Lido – rest on one of the colourful beanbags to enjoy the Ceiling Cinema. For the five days between the 20th and 24th May, the village of Schull will be promoting the tagline "our village is our screen". With a range of hotels near Schull to choose from a visit to Cork and the Fastnet Short Film Festival is a must this May.