With spring very much in the air, there is a culinary treat in store for those visiting the West Waterford for the 2015 Festival of Food between the 9th and 12th April! Taking place in the seaside town of Dungarvan on Ireland's southern coast, the West Waterford Festival of Food continues to grow with increasing numbers of food producers and food lovers getting involved.
This will be the eighth year that the festival takes place in County Waterford and has always proven to be a huge hit with foodies from both home and abroad. Enjoy tasting great food, hearing great stories and meeting great people! 2015 will be a celebration of 'Generations of Food Stories'.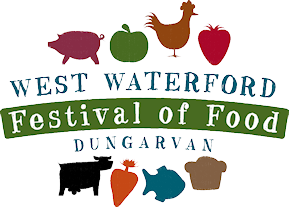 The festival will be the perfect platform for those who have been growing, harvesting, producing, presenting and selling food in Ireland down through generations are invited to come and share their stories, their skills, and of course their food!
The event will be a celebration of local produce and culinary excellence including visits to an array of artisan food producers; foraging in the woods, on the beach or in the mountains, workshops in baking, cooking and decorating for children and adults; and entertainment from the park to the quayside.
And that's not all… you can dine on sumptuous menus, join a Trail, book a Pop-up Restaurant or check out the Food Market with over a range of artisan food and craft producers.