One of Dublin City's most iconic landmarks, the Guinness Storehouse, was once again recognised as Ireland's most popular visitor attraction in 2014 welcoming as many as 1,269,371 visitors through its doors. As one of the most recognisable things to see and do in Ireland, this figure represented a 9.7% increase on the 2013 visitor total of 1,156,985.
The most pleasing aspect of these figures was that almost 93% of all visitors to the Guinness Storehouse in 2014 were from overseas.  The highest proportion of visitors originated in the United States , closely followed by those from the United Kingdom, Ireland and France. The biggest year-on-year growth markets were the United States (up 14% year on year), the UK (up 25%), Italy (up 14%) and Canada (up 27%).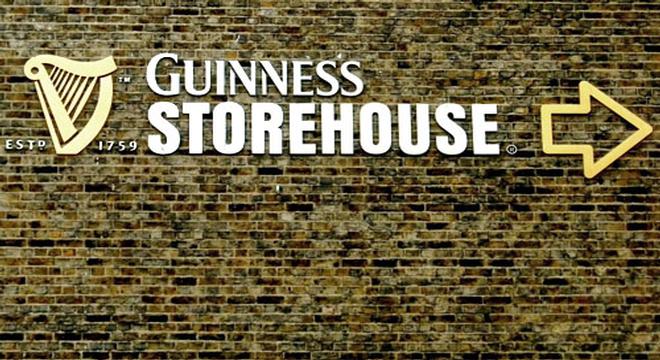 August is typically a busy month for those enjoying a vacation in Ireland, and this also proved to be the busiest month for the Guinness Storehouse with 148,683 visitors making their way through the Guinness gates.
"With over 9% growth we are thrilled that the Guinness Storehouse welcomed more visitors than ever before," said Guinness Storehouse managing director, Paul Carty. "This year alone we welcomed visitors from more than 20 countries internationally.

"The Guinness Storehouse is a truly unique tourism product. Over the past 12 months we have maintained our competitiveness and continued to invest creating a memorable innovative beer experience.."