Thinking of booking your honeymoon in Ireland? An ideal honeymoon destination, Ireland is known worldwide for its hidden gems and vast array of castles, cathedrals, and monasteries. While you won't find an abundance of sunshine on this island, you'll be transported into a misty land of fairytale castles from Blarney Castle and Cahir Castle to Kilkenny Castle.
Enjoy fabulous food and cozy pubs where storytelling is an even bigger pastime than sipping Guinness. Where better to begin your new life together than on Honeymoon in Ireland? We have romance and scenery, snugs and pubs – beaches and mountains all mixed with the intangible charm of the Irish.
Below are some of our favourite romantic spots to visit for your trip to Ireland.
Killarney and the Ring of Kerry, also known as the Iveragh Peninsula is part of a mythical and unspoilt region offering majestic mountains, pristine lakes and rivers/waterfalls that has been attracting visitors for hundreds of years. The area is full of spectacular attractions including the Killarney National Park and the country's highest mountain range making it the perfect destination to fall in love. On the ring of Kerry you will find monasteries, Iron Age forts, Ogham stones and a landscape, which was molded over 10,000 years ago by the last Ice Age.
Gougane Barra, West Cork – set on a stunning lakeside location and surrounded by mountains and valleys lies a small church founded by St. Finbarr which today is a popular wedding venue due to it startling beautiful surroundings. Isolated and magical, this is the very epitome of a romantic getaway. For wedding venues West Cork has a range of options to suit every taste, however for the ultimate scenic location Gougane Barra is top of the list!
On the West Coast, Galway a charming city stands out as the region's cultural hub. Here in the western region of the country, Irish customs carry over well into the 21st century as the area has long been known for its language, music, and dancing traditions. Explore the neighbouring postcard-perfect villages where the locals still speak Gaelic, the Irish language.  Take a day trip to the Aran Islands, these barren islands offer dramatic coastlines, Iron Age forts, ancient stone walls, and impressive historical sites.
The list of attractions in Ireland's enchanting capital city Dublin are endless from historical sites like St. Patrick's Cathedral, Christchurch, Dublin Castle and Trinity College to popular destinations such as Temple Bar and the Guinness Storehouse. Stop off at Brazen Head, Ireland's oldest pub before embarking on a romantic stroll along the streets at dusk.
Ireland's sunny south east, is an ideal region for honeymooning. Visit Glendalough, a breathtaking monastic site that dates back to the sixth century. Stroll around Kilkenny City, Ireland oldest city with numerous historic sites or only a short drive from Dublin visit the gardens at Powerscourt with its landscaped terraces, fountains, and historic mansion.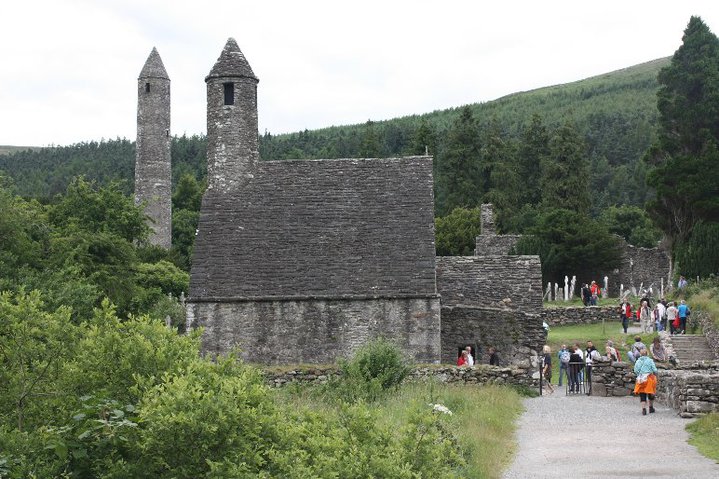 Contact us today to find out more about Ireland honeymoon packages or for more information on self drive tours of Ireland.