Ireland is a perfect place to travel with a family or friend group, the saying here is always the more the merrier! Group tours to Ireland are the perfect way to bring you incredible experiences and lasting memories. Below we have a number of group suggestions and activities to bring added value to your 2021 group vacation to Ireland.
When it comes to Ireland tours, travelling with a group reduces the stress and planning involved, allowing each person to share the responsibility. It is also a fantastic way to bond and make special memories with your loved ones. The list below is the perfect starting point for group activities ideal for Ireland trips!

1. Eat, Drink and have the craic like!
When it comes to Ireland travel, Cork is the best location in Ireland for food, drink and fun. For a group experience two Cork staples stand head and shoulders above the rest. Izz Cafe is a Palestinian refugee family owned cafe in Cork city. It has seen incredible success in their short time being open. Their manaeesh flatbreads and Palestinian Taster Mix platter are made for sharing but you will wish you were alone to savour it for yourself! Another incredible Cork institution is Deep South on Grand Parade. This bar has an amazing beer garden perfect for enjoying chats, craft beer (or cocktails!) and live music long into the night.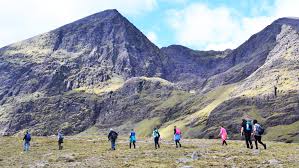 2. An Adventure of a Lifetime
Climb Carrauntoohil with renowned explorer Pat Falvey. Carrauntoohil is the highest mountain in Ireland, located in the breathtaking black valley of county Kerry. This takes an average walker 6-7 hours to complete and is truly a once in a lifetime experience. Pat was the first Irishman to climb Everest, he has trekked Antarctica and is the only climber to summit all seven of the world's highest peaks…twice! This will be an incredible group experience which will result in amazing bonds between you and your group.
3. Group day courses in Ballymaloe
Ballymaloe was Ireland's first ever Michelin star destination, their best in class cookery school charges tens of thousands of euros for professional chef courses but lucky for you they also offer amazing half day and day long courses at an affordable price! Learn about the perfect food pairings, how to bake like a master, ferment or get the secrets behind the perfect pizza. Share this experience with your friends and you will certainly not regret it!
4. Get Crafty
Rascals Brewery in Dublin is an incredible venue, restaurant and tap rooms located in the nation's capital. Enjoy a group tour of this edgy and playful brewery. Rascals take craft beer to the next level with their to die for Irish Coffee Stout, Raspberry & Hibiscus Saison and Chai So Serious Ale. To compliment these delicious and vibrant craft beers you must split an artisan and mouth watering pizza.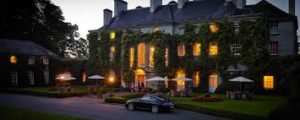 5. Reconnect at Mount Juliet
A popular choice for an Ireland honeymoon, Mount Juliet is one of the most luxurious hotels in Ireland and is perfectly suited for guest experiences. Whether you want to enjoy morning yoga, running trails, amazing spa treatments, 18 hole golf, falconry or fine dining there is something perfect for everyone. This outstanding 5 star resort will allow you to reconnect with your vacation group in a stylish and comfortable environment for those special once in a lifetime memories.