Ireland is the perfect honeymoon destination. With many romantic walks for you and your love to enjoy, many of them overlooking drastic sea cliffs along the Wild Atlantic Way, whatever type of experience you are looking for, Ireland is the ideal choice.
Ireland has been the number one choice honeymoon destination for celebs like Kim and Kayne West to Meghan Markle and Prince Harry. Below are just 10 places that guarantee a perfect honeymoon in Ireland.

1. Ashford Castle, Co. Mayo
Ashford Castle is luxury at its finest. This immaculately preserved castle and estate has been the venue of choice for many high profile weddings such as Rory McIlroy, Pierce Brosnan. Ideal for all inclusive vacations, the castle is home to a golf course, clay pigeon shooting and an amazing falconry centre where you can take a guided 'hawk walk' through the ancient grounds of the estate. This amazing location will leave you with the most incredible memories of your Ireland vacation.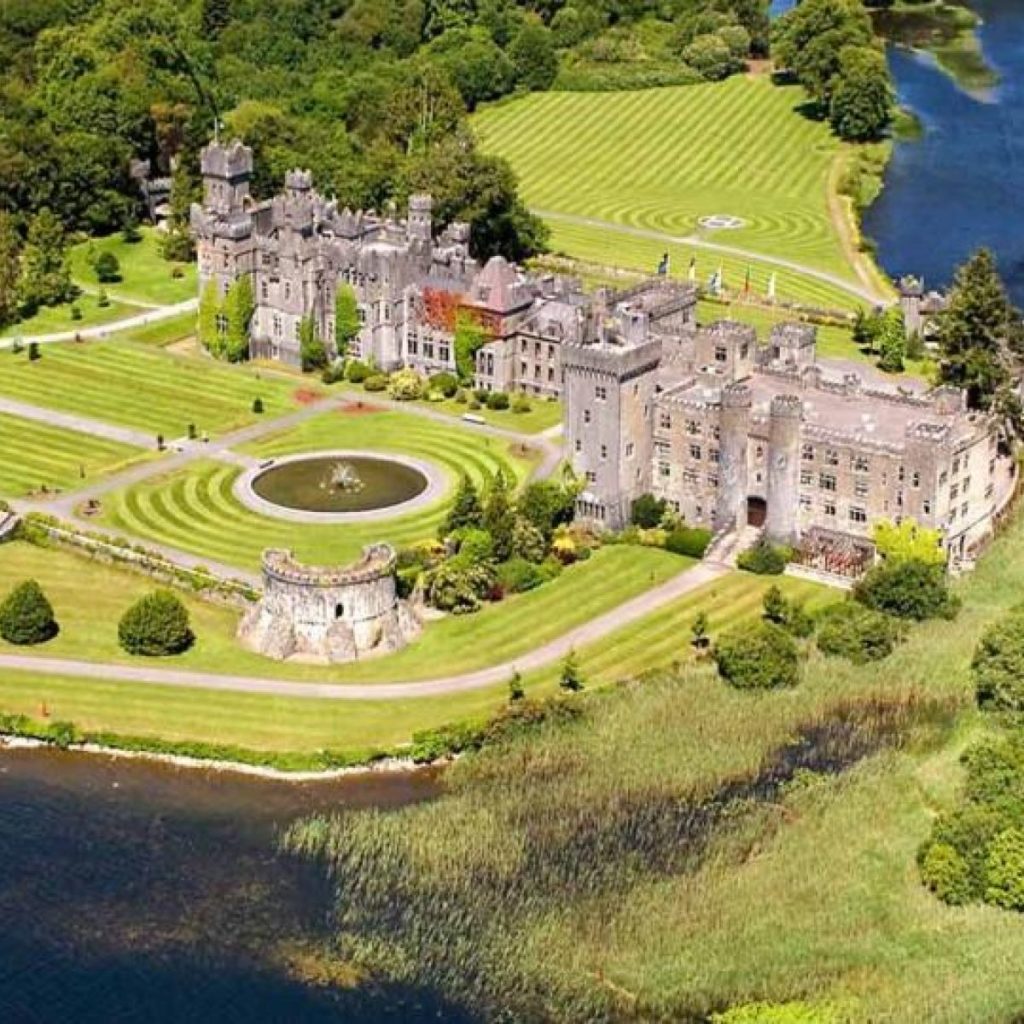 2. Giants Causeway, Northern Ireland
Where science, myth and sea collide. The Giants Causeway is world renown, it's so strikingly beautiful you may be fooled into thinking it's been handcrafted. Gaze out over the sea and horizon and contemplate the wonders of life that brought you to this location at this very moment!
3. Corrie Lake, Co. Wicklow
This lovers lake is one for the couples who love to explore and work up a sweat. This heart shaped lake requires a three hour hike in the beautiful and serene views of the Wicklow mountains. Make sure to plan ahead, seek advice and take precautions. You will be rewarded with a unique photograph in this hidden gem of a location.
4. Ballymaloe House, Co. Cork
Good food means good mood. In Ireland, the way to our hearts is definitely through our stomachs. Ballymaloe House is one of Cork's best known fine dining locations. This stunning country house is home to national TV cooking icons Darina and Rachel Allen. Discover a fusion of old and new Irish cuisine all under one roof. Enjoy your meal with 5 star service next to an open crackling fire or overlooking the manicured gardens of the house.
5. Picnic in the majestic Killarney National Park , Co. Kerry
The jewel in the crown of county Kerry, Killarney National Park is one of the most breathtaking locations in Ireland. Set in the ring of Kerry, this is a must see when visiting Ireland. Find your perfect view, place your blanket down and wonder in awe of the park's incredible red deer, valleys and glass still lakes.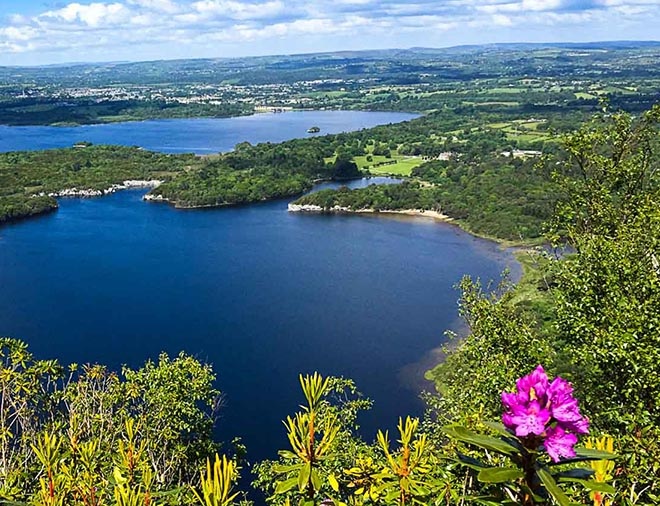 6. Aran Islands, West of Ireland
The Aran Islands sit off the coast of Galway and remain one of the few locations in Ireland where Gaeilge is still spoken as a first language. This charming location will leave you in wonder. Travel down stonewall lined country roads on the back of a horse and cart or see the incredible fort and cliff face of Inishmore (the big Island).
7. Finnlough Glamping, Co. Fermanagh
These incredible domes are the only of their type in Ireland. Fall asleep as you gaze into the endless and never repeated light show of our universe. The resort has a marvelous elemental spa where you can feel truly at one with nature.
8. Watch the sunset at the Cliffs of Moher
One of the most amazing pieces of natural wonder on the Wild Atlantic Way. Watch the sun sink slowly over the horizon while you sit atop 700 feet of breathtaking cliff face.
9. Japanese Gardens, The National Stud
See some of the worlds best racing stock and tour the magnificent Japanese gardens of the National stud. Located in co Kildare it is a mere few minutes drive from the 'Kildare Shopping Village', where you can shop the best designer brands. Shop Armani, Micheal Kors, Calvin Klein and Moncler to name a few.
10. Buy a Claddagh ring in Galway
Galway is one of the most welcoming cities in Ireland. Galway city is the location of choice for many of Ireland's festivals, events and nightlife. It is also synonymous with claddagh rings , an old Irish way of displaying your relationship status. If the wearer's heart points inwards, they are taken, if the heart points out towards the wearer's nail they are single and open to love! This is a lovely honeymoon memento to cherish your time in Ireland.