Many of our US visitors on trips to Ireland often carry out a Celtic tour, pairing Scotland and Ireland tours into one holiday. This is an amazing and worthwhile idea, both locations are famous for their natural beauty, experiences and easily accessible from one another. Here you will find just some of the incredible things Ireland and Scotland have to offer. There are simply too many to list so here we are going to compile a list of the MUST SEE locations and experiences for your Scotland and Ireland travel itinerary.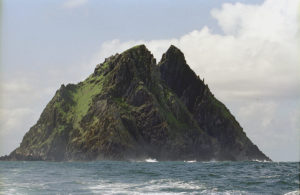 1. Ring of Kerry
When it comes to Ireland vacations nothing compares to the Ring of Kerry. From Kate Kearney's Cottage, Lady's view and the Gap of Dunloe the Ring of Kerry is world famous for its breathtaking views and warm welcomes. A must for Ireland trips, the Ring is a carefully designed route showcasing all that the kingdom of Kerry has to offer. You simply haven't been to Ireland without passing through this majestic place.
2. Whiskey!
Both of these incredible nations are renowned for having the most ancient and delicious ties to whiskey, (whisky in Scotland). In Ireland you must visit the Jameson Experience in county Cork home to both Jameson and Midleton Whiskey whereas Highland Park is Scotland's most northerly and award studded distillery. Their Magnus Eunson tour allows guests to taste seven of this truly incredible malt whiskys. Allow yourself to get spirited away by the dark and caramel tones of this amazing liqueur.
3. Discover the great outdoors
Trips to Ireland and Scotland allow visitors to enjoy the most outstanding nature and scenery. In Ireland Killarney national park is home to great lakes, red deer and incredible castles. The Europe hotel is situated on these lakes and is the perfect place to call home during your visit. Not to be outdone Scotland's impeccable highlands such as Rannoch Moor , where sky, bogland, mountains and lochs bleed into one another forming stunning vistas that are a spiritual experience all of their own.
4. The Wizardly Jacobite train
Known as the greatest train journey in the world, this journey is a perfect way to see some of the most incredible Scottish scenery in one day. You may recognise this train and its famous Glenfinnan Viaduct from the Harry Potter series. You will be captivated by the magical scenery and understand how this journey would become a muse for J. K. Rowling. Enjoy their incredible cream tea service from the comfort of your luxurious seat and lose yourself in this once in a lifetime experience.
5. Food
Ireland and Scotland have some of the richest and most remarkable dining experiences found anywhere in Europe. In Ireland Miyazaki's , Izz Cafe , Chapter One and Aimsir are absolute must visits. While Scotland has the Kitchin, Loch Bay Restaurant, Pataka and Aizle. From Japanese cuisine to Palestinian and Indian cusine there is something for everyone with traditional champions such as Chapter One and Kitchin showcasing the very best of local fare.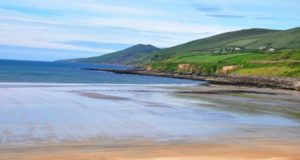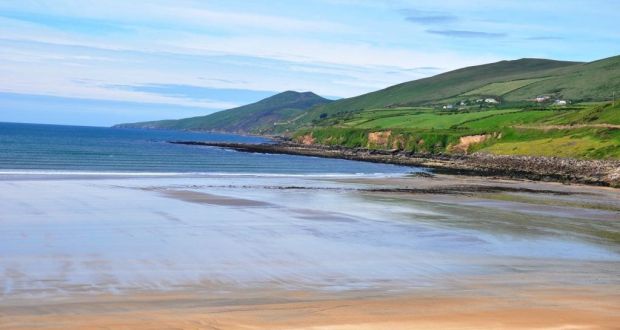 6. Wild Atlantic Way
The Wild Atlantic Way boasts many of the famous tourist attractions all in one scenic region. There is truly a postcard image everywhere you look. From the rustic countryside of Kerry and the Skellig islands, the majestic Cliffs of Moher, the otherworldly Burren National Park and Ailwee Caves, the nightlife of Galway city there is something here to suit every taste.
7. Edinburgh Castle
Dominating the skyline of Edinburgh city, Edinburgh Castle is a tourist favourite and it's easy to see why from its historic halls, rich characters, turrets and functioning cannon timekeeping display (yes you heard right). Tickets are affordable and offer a whole day's worth of fun and exploration without leaving the city itself. To offer the best experience currently, they are operating on a limited admission basis due to social distancing so make sure to book in advance to secure your visit to this amazing destination.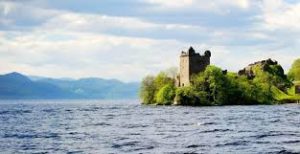 8. Lough Ness
The large deep and picturesque loch is located in the beautiful countryside of Inverness. This incredible 23 mile lake with its own islands, fisheries, world speed records and of course Nessie the lochs very own cryptid. When visiting Scotland a lake tour is a cheap, family friendly and incredibly rewarding day out.
9. Aran Islands
The Aran Islands located off the coast of Galway will transport you back in time. Locals here are still native Irish speakers and live independently from the mainland. The islands themselves are home to spectacular scenery and ancient pre-christian forts situated on top of sheer cliffs. From their warm Aran sweaters, lush countryside and welcoming smiles these Islands offer a fun and exciting day out for those who want a real taste of old Ireland. Grab a pint and listen to the tall tales and traditional ceol of the locals.
10. Isle of Skye
The Isle of Sky is famous for its rugged landscape and its sheer natural beauty. If amazing hikes, nature trails, northern lights, highland cows and pints with sing-songs are to your fancy you will love this memorable and beautiful location. The locals are incredibly friendly here and it may well be the most scenic area in all of Scotland with high rolling hills and mesmerizing crystal clear fairy pools.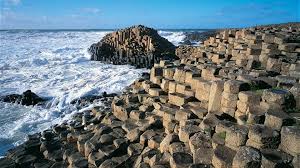 11. Giants Causeway
The Giants Causeway is a remarkable stone formation that has caused myth and scientific speculation alike due to its crisp and almost handcrafted hexagonal faces. These stone stacks are a true natural wonder and must be seen to be believed. The newly built sleek visitor center boasts incredible displays and information about the causeway and local area.
12. Newgrange
Older than the pyramids of Egypt this ancient structure was used as a burial tomb for the stone age locals. This tomb has a passage which allows light to enter only on the solstice , a mind baffling feat of engineering for its time. This massive tomb was built in an era when mammoths and Irish Elk still walked the earth. It's ancient geometric patterns and carvings show the work of true craftsmen and will instill a sense of wonder and awe in all that visit.
13. Golf
If golf is your thing then you've come to the right place! Ireland is home to some of the most impressive and respected courses in all of Europe with popular destinations being The old head of Kinsale, Fota, Ballybunion, Portmarnock and Lahinch. These courses are situated around green rolling hills, and stark rugged coastline making for the most captivating of experiences. Meanwhile Scotland is home to the game, pot a hole in St. Andrews the worlds first ever course or gaze at the Mull of Kintyre from Turnberry.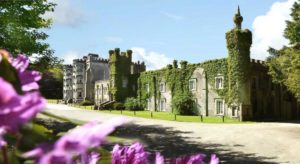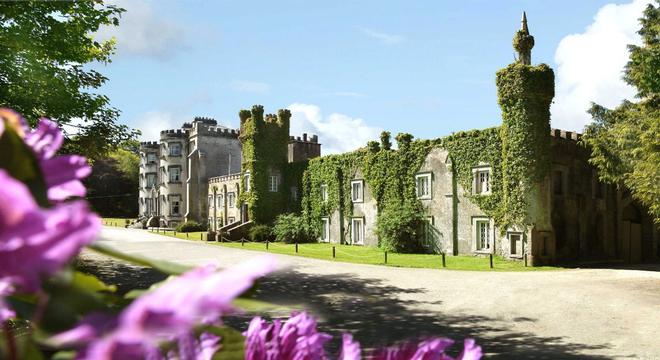 14. Spend a night in a castle
Spending a night in a castle is a special and romantic experience. Both Scotland and Ireland castle tours are sure to please with a range of luxurious castle hotels that will leave you feeling like royalty. In Ireland Ashford castle and Adare Manor offer the most regal and elegant hotel breaks in Ireland with outstanding service, food and activities on site. Meanwhile Scotland boasts the elegant Inverlochy Castle Hotel, which Queen Victoria stated she "had never a more romantic spot" or Dalhousie Castle Hotel, Scotland's oldest inhabited castle.
15. Go off the beaten path
Ireland and Scotland have so much to offer that simply cannot be reduced into such a brief list. Make the journey your own by incorporating your own hobbies and interests and take the road less travelled, it's always worth it. There are many hidden gems in these stunning and welcoming destinations, talk to locals and do your homework in advance. Also keep an eye on our blogs which regularly feature hidden gems, top tips and many other vacation ideas. Additionally view our range of Ireland and Scotland CIE Tours for inspiration.