Aer Lingus have just announced a sale that has flights to Ireland for only $289 in the peak Summer season and as low as $199 in low season.
I have been watching the price of travel this year and despite the weak dollar combined with expensive oil, a vacation in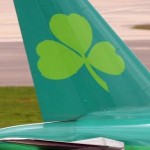 Ireland in 2008 looks like it will be better value than it has been in quite a few years.
The Aer Lingus sale combined with some great offers from tour operators like DiscoveringIreland means that travelers from the USA or Canada who book early can avail of better value than last year.
For example, DiscoveringIreland's latest offer of a free night in an Irish Castle added to these great Aer Lingus fares means that you could spend a week in Irish hotels (including flights and rental car) for $972  in July or just $972 in April
If you book your own flights, a week in family run Bed and Breakfast accommodation is available from just $399 per person including rental car which makes Ireland very affordable this year without any compromise on the experience.
Everyone recognizes that 2008 will have its challenges but this response from the Irish tourist industry is sure to see thousands of US visitors yet again come to one of the friendliest tourist destinations in the world.