One of Ireland's most renowned annual events takes place at the Bru na Boinne Visitor Centre on Monday, 21st December 2015. The Winter Solstice sun show at Newgrange is a wondrous annual experience that has taken place for roughly five thousand years since its construction by Neolithic builders.
The Newgrange monument was ingeniously engineered so that sunlight could enter the vaulted inner chamber of the prehistoric monument at dawn during the Winter Solstice. The inner chamber at the end of the passage of the 5,000-year-old tomb is usually completely illuminated and bathed in sunshine on a clear Solstice morning.
This ancient marvel of prehistoric design was only rediscovered in the middle of the 20th century when Professor Michael O'Kelly uncovered the Newgrange phenomenon during his excavations of the site in 1967. Today, the Winter Solstice at Newgrange has grown into one of Ireland's most popular international events attracting visitors on trips to Ireland from across the globe.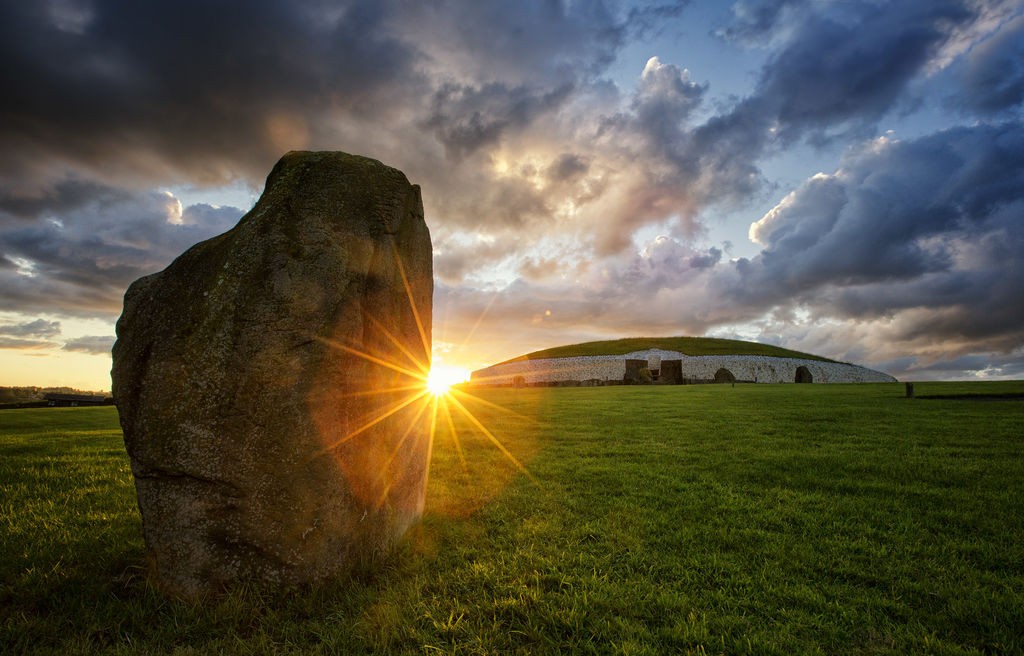 Sunrise on the shortest days of the year begins at 08:58 and the light shines into the chamber for 17 minutes. The Office of Public Works opens the monument for the dawn sunrise between 18th & 23rd December with general admission to visitors free of charge.
With in excess of 30,000 applications to be inside the chamber during Winter Solstice from the general public in 2014, it was decided that access would be decided by lottery. For those unable to get inside the chamber for the main event, then visitors are encouraged to enjoy the festive and anticipatory atmosphere regardless of the weather.