The much- awaited and popular Fleadh Cheoil na hEireann is set to return from the 14th until the 22nd of August to the town of Ennis in County Clare.
Popular with both locals and those planning a vacation in Ireland, this popular festival is an annual celebration of Ireland's rich and cultural traditions with a range of traditional Irish music, singing and dancing to suit all tastes.
An annual celebration, for one week every August, the very best of traditional talent from all over Ireland and the world comes together to meet, to compete, but also to celebrate Irish culture and the best in Irish music song and dance.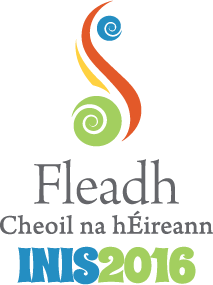 The very first Fleadh Cheoil commenced in the year 1951 and it has now grown in popularity, hosting hundreds of thousands of visitors for the 9 day festival. Something for everyone, the festival will feature entertainment, participation and enjoyment.
Unlike the majority of Irish festivals, Fleadh Cheoil na hÉireann is hosted in a different town in Ireland every few years and this year, Fleadh Cheoil na hÉireann will return to Ennis for the very first time since the year 1977.
County Clare itself is renowned for its legacy in Irish music and it is also home to an abundance of visual riches and spectacular scenery. These sights include the much-frequented Cliffs of Moher, Burren National Park as well as Bunratty Castle, which are must-see sights and attractions for those planning a trip to Ireland.
The festival will feature more than 400 events throughout Ennis and the whole of County Clare, many of which are free of charge including concerts, céilís, exhibitions, lectures, street performances, hundreds of sessions and much more.
So if you are looking to get a feel of Irish culture and traditions then come to the beautiful county of Clare for the Fleadh Cheoil na hEireann.
For full details on the 2016 Fleadh Cheoil na hEireann see here …http://www.fleadhcheoil.ie/