Cork is often referred to as the cuisine capital of Ireland and the town of Kinsale of the county's southern coast is generally recognised as its gourmet capital with many foodies organising vacations in Ireland to visit the picturesque town.
Each year the County Cork town celebrates its rich culinary heritage and tradition with the Kinsale Gourmet Festival which is entering its 38th year and showcase all of the culinary delights that Kinsale has to offer between the 10th and 12th October 2014.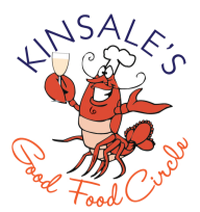 The festival has a range of events taking place that should enthuse both foodies and the whole family in equal measure. The now infamous 'Mad Hatters' Taste of Kinsale should be and event not to be missed with more than 500 revellers planning to participate in a great party starting in mid morning and continuing until late that night !
Throughout the day, visitors and indulge and sample the best of gourmet food from Ireland while on a walking tour of Kinsale. Those attending the event are encouraged to wear a 'Mad Hat' of any description with a competition being held for the best and most unique.
The Fruits de Mer Luncheon has become a firm favourite for those making the trip to Ireland for the festival with shellfish galore on offer to patrons including the lobsters, oysters, prawns, crab and mussels sourced locally off the Irish coast. Visitors come from far and wide to attend the hugely popular weekend festival and are rarely disappointed by a mix of great culinary delights and superb fun on offer.
Some of the more anticipated attractions over the course of the weekend include a celebrity chef cook-off; an 8 course Degustation black tie dinner showcasing the best of West Cork food produce and champagnes from the festival sponsors. The event is sure to be popular with those enjoying self drive tours or even group vacations in Ireland.