With beautiful large sandy beaches, an array archaeological gems and picture perfect postcard towns, The Wild Atlantic Way in Ireland really does have it all. Popular with those on a honeymoon and self drive tours of Ireland, the Dingle peninsula will not disappoint.
Dingle town and its surrounding areas in the heart of County Kerry is home to one of the most idyllic road trips in the west of Ireland. The charming town of Dingle in the County Kerry is a popular seaside stop and the town is situated on the most western point of the entire country. The drive into the town boasts some stunning coastline, rolling hills, craggy cliffs and striking seascapes, making it one of the most beautiful drives along Ireland's famed Wild Atlantic Way.
Inch Beach
Take in the scenery of Inch Beach just outside the town of Dingle. The whole Dingle Peninsula has stunning ocean views, however Inch is one of the few long stretches of sandy beach along an otherwise rocky coast. The Blue Flag beach additionally has the safety of lifeguards on duty during the Summer time.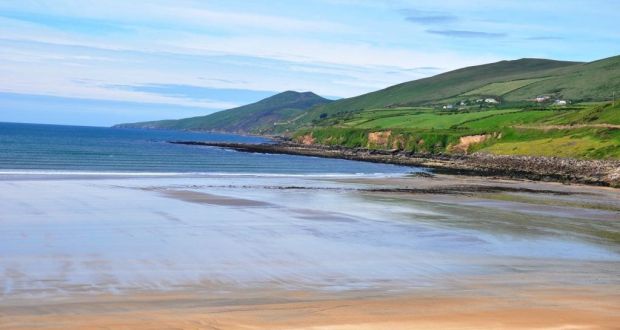 Minard Castle
Close to Dingle Bay, is the historic Minard Castle. Set overlooking the Irish Sea, the Castle ruins date back to the 16th century. Three stories of castle still stand however it was rendered uninhabitable after it was attacked by Cromwell's Army in 1650. Walk along the boulder-filled beach next to the Casle and explore the outside of the castle walls.
Dingle Town
The popular bustling fishing town of Dingle is home to approximately 2,000 residents and the town is regularly frequented by tourists. The town has plenty food and drink options serving local cuisine and fresh fish and seafood, as well as charming shops. This part of Ireland is a Gaeltacht district – a region of the country that still speaks Irish. Signs and menus will all be in English however many locals will speak Gaelic.
Dingle Bay
Just outside Dingle town in Dingle Bay, lives Fungie the bottlenose dolphin who has been a local fixture in the waters along Dingle since 1983. Boat tours leave regularly from the port offering a chance to spot wildlife, as well as admire the landscape from a new perspective on the water.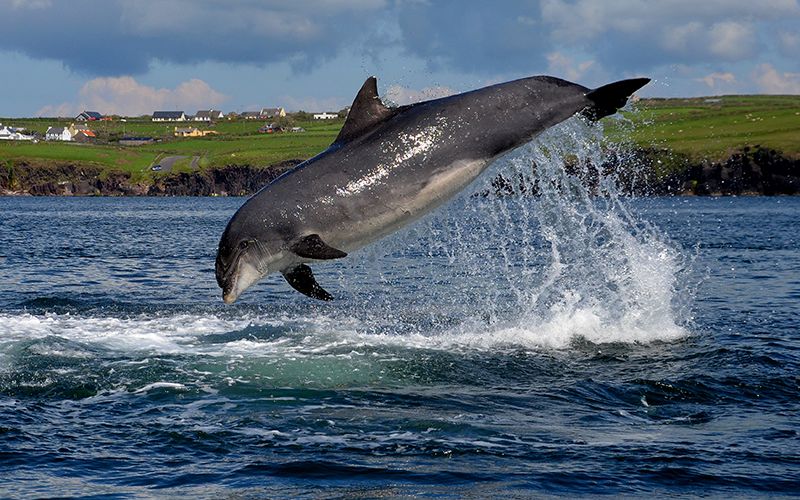 Slea Head Famine Cottages
Slea Head Famine Cottages are another popular stop along the Dingle Peninsula. These stone homes were built in the 1800s and lived in at the peak of the Great Irish Famine. The houses are preserved and now serve as part of an exhibit dedicated to the intriguing local history.
Ireland's Dingle Peninsula along the west coast of Ireland provides a breathtaking setting for a road trip.