Dublin City will be ringing in the New Year with a spectacular 3-day festival with a wide variety of musical and cultural events throughout Ireland's capital. NYF Dublin starts on the 30th December 2016 and finishes up on New Years Day, 1st January 2017.
NYF Dublin promises to be the biggest New Year's celebration the city has seen with entertainment and activities to enthrall visitors of all ages.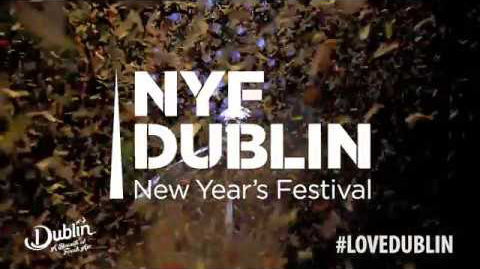 Stephen's Green will be the venue for and unforgettable 3 Countdown Concert starting at 8pm. Headlining the concert will be Walking on Cars and supported by special guests The Blizzards, Brian Deady and Little Hours.
Alternatively, follow the exciting Music and Arts Trails across Dublin which will showcase live music in a variety of venues as well as many more stunning Irish and international art and culture events.
Luminosity will take place on each of the three days between 5 and 10pm which will spectacularly transform the Custom House into a magical story with the spectacular 3D light projection display. With lots more planned for this three day festival, Dublin City centre is the place to be for those planning a vacation to Ireland as 2016 draws to a close.
Full details of NYF Dublin are available at: nyfdublin.com