There may be a new Dracula film hitting the silver screen at the moment but it looks like the vampire theme is set to continue in Dublin City during the latter part of October when the Bram Stoker Festival 2014 takes place between the 24th and 27th October.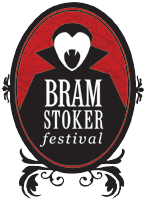 For those planning a trip to Ireland at the end of October, the Bram Stoker Festival 2014 has revealed a plethora of terrifying events for this year's programme. The festival will infiltrate the very crevices of the city, awakening the dormant gothic that sleeps in the heart of Dublin and painting the city red with the legacy of Bram Stoker.
The Irish festival is a Dublin City Council initiative in association with Fáilte Ireland, the festival is inspired by the heritage of world famous Dublin horror novelist Bram Stoker and his notorious novel Dracula. From large-scale spectacles to intimate performances in unusual spaces and a whole range of film and literary events there is something to whet the appetites of visitors of all ages.
Tickets for this years festival are now available for more than thirty events so makes it easy for those on vacation in Ireland during the October/November period, with two additional mystery surprises to be announced prior to the start of the festival. There is a festival treat for Stoker aficionados of all ages, in five key strands: Children of the Night, Street Treats, Deadly Words, Dark Energy and Sinister Screenings.
The full festival event schedule is available to download by clicking here.