It's the season of award ceremonies and all the hype of the Oscars, Baftas and Golden Globes got us thinking about Irish-set productions. When you think films made in Ireland, you picture crashing waves, craggy bogland and rolling green hills, one thing for sure is that the wild and untamed scenery will not disappoint on a vacation in Ireland.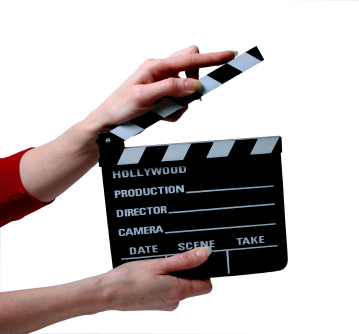 One such popular location for filming is County Wicklow, also known as the "Garden of Ireland". This county is quickly also becoming known as Ireland's answer to Hollywood.  Hundreds of films, television series and commercials have been shot in County Wicklow. County Wicklow's fame, all began in 1958 when the Ardmore Studios opened in Bray. The studios and the marvellous scenery- mountains, lakes, villages, rolling meadows, castles, beaches and waterfalls have made Wicklow a stand-in for Scotland, England, France, Germany and even America, as well as dozens of Irish-set productions.
Recent productions filmed partly or entirely in County Wicklow include; The Tudors, Dancing at Lughnasa, Leap Year, Ella Enchanted, Becoming Jane, P.S.  I love you and Michael Collins. The television series, TheTudors was shot in Powerscourt House and Gardens, Braveheart was shot in Ballymore Eustace, Excalibur was shot in Lough Tay and the television series Ballykissangel was shot in the picturesque Avoca village.
And it's not just Country Wicklow that is famous as a film destination- "The Field" (1990) was filmed in County Galway, "Ryan's Daughter" (1970) and "Far and Away" (1992) were filmed in the Dingle Peninsula in County Kerry, "Michael Collins" (1996), "War of the Buttons" (1994) and "The Wind that Shakes the Barley" (2006) were filmed in West Cork and "Once" (2006) was filmed in Dublin City.
Stars who have donned the streets of Ireland include Julie Andrews,  Collin Farrell, Meryl Streep, Liam Neeson, last night's Oscar winner Mathew McConaughey, Meryl Streep, Richard Harris, Julie Andrews, Katherine Hepburn, Cillian Murphy, Pierce Brosnan, Gerard Butler, Nicole Kidman amongst many others.