The 'Fair City' is not just Ireland's capital city, it's a remarkable tourist attraction destination that's a popular stop off for those embarking on trips to Ireland. This city has a vast amount of attractions all located near or within the city centre making for convenient and easy access mostly by foot, exceptional public transport or car. When it comes to Ireland travel its easy to see why Dublin is one of the most popular stop offs with it's invigorating, culturally rich atmosphere. There are simply too many things on offer in Dublin to list, however we have decided to compile a 'must-see' highlights list to ensure you have the most incredible time whilst on Ireland vacations.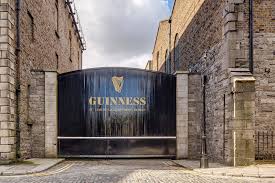 1.Guinness Storehouse
Located in the beating heart of Dublin City is the home of Ireland's most famous drink….the black stuff! The Guinness Storehouse is an amazing experience and is a popular choice for those on Ireland tours. Included in the price of your ticket is a behind the scenes view of the roasting and fermentation processes that create the infamously smooth and creamy stout, a trip to the gravity bar to learn how to pour the perfect pint. Don't forget to get your very own Stoutie, a selfie printed on your very own pint! A photo at the Storehouse's famous black gates is also a must!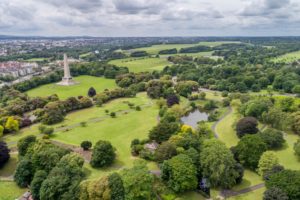 2. Phoenix Park
Originally a hunting lodge for British royalty founded in the 1600's. It is now a public park with many cycling and walking trails , famous for the large herds of remaining fallow deer, it's phenomenal flower gardens and Áras an Uachtaráin, the residency of the President of Ireland. Phoenix Park is truly one of the world's finest urban green spaces, rivaling Hyde and Central Park.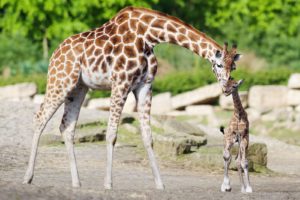 3. Dublin Zoo
Sticking with the wildlife theme for just a moment Dublin Zoo is situated in central Dublin with an eclectic mix of wildlife. This expansive and conservation focused institution is a tourist hotspot with many flocking to see the Zoo's Elephants, Lions, Tigers and Gorillas. Embrace your wild side and take part in some extremely fun ecotourism learning how you can be better stewards of the environment. Each ticket goes directly to help global wildlife efforts as the Zoo is a registered charity.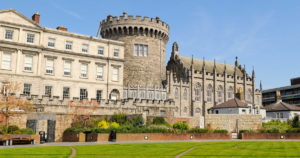 4. Dublin Castle
Dublin Castle is one of the most important buildings anywhere in Ireland. From 1204 until 1922 it was the seat of power for the ruling British Empire . In more recent history is has welcomed numerous historical leaders and noteworthy guests ranging from Benjamin Franklin, Queen Victoria, Charles Dickens, Princess Grace of Monaco, John F. Kennedy, Nelson Mandela , Queen Elizabeth. Bram Stoker, the author of Dracula worked within the castle drawing inspiration from his surroundings. Prior to Covid19 the castle welcomed 250,000 tourists every year. Tours last one hour and offer incredible value for money at only €12 a ticket.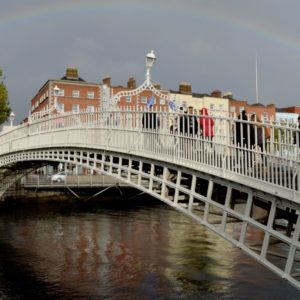 5. Ha'penny Bridge and Temple Bar
Located in the heart of Dublin city, the Ha'penny bridge is a photography rite of passage for everyone who visits Dublin. The picturesque footbridge was constructed in 1816. Stroll to the nearby Temple Bar, the cultural quarters of Dublin city where the Gaiety School of Acting, Temple Bar Gallery, Irish Stock Exchange . The area transforms at night with plenty of pubs and restaurants in the area it is the perfect place to let loose and enjoy all of Dublin's nightlife.