East County Cork has increasingly become renowned for its artisan food and culinary excellence while not forgetting its long standing whiskey making traditions at the Jameson Distillery in Midleton. The 2014 Irish Distillers Midleton Food & Drink Festival on Saturday, 13th September, aims to showcase the best of Midleton and the surrounding areas has to offer with a tantalising "Feast in the East".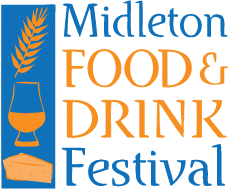 The festival, now in its tenth year, is truly a feast for the senses and surrounded by the rich farmland and not too far from the fishing base of Ballycotton which supplies some of the finest seafood in Ireland. The event will feature an open air food and drink market with over 60 stands which showcases the best of local and international produce ranging from sizzling sausages, barbecued meats, fresh fish, cupcakes plus lots of organic produce and some tasty treats.
For those on vacation in Ireland the festival is all set up to serve up a great day's entertainment for all the family with a variety of street performance artists, craft exhibitions, Irish Distillers whiskey and wine tastings and a full programme of food and cookery demonstrations, from some of the best producers both locally and from overseas. Other highlights include a fashion show, grow it yourself, composting demonstrations and the Jameson cocktail competition held at the Old Midleton Distillery.
For the little ones, there are puppet shows, storytelling, face painting and crafts. The decorate a cupcake challenge is sure to delight. Visit the event for a true taste of Midleton during your trip to Ireland this fall!