For those who are familiar with Camino de Santiago will know about its religious history, beautiful scenery and popularity for drawing tourists. For those who aren't familiar, Camino de Santiago is an ancient path in northern Spain where Santo Iago (St James) one of the 12 apostles was carried across to his final resting place under what is now the Grand Cathedral of Santiago de Campostela, which marks the end of the Camino trail. Legend has it that whoever faithfully completes this trail will be forgiven of all sins and thousands of tourists are attracted to the site every year.
Now in Ireland 10 ancient 'Pilgrim Paths' have been flagged as Ireland's answer to the Camino de Santiago, with the hope that visitors from far and wide will make the trip to Ireland as they did back in medieval times.
The paths are dotted across the country – from Glen Colm Cille and Lough Derg in County Donegal, to the Sli Mor taking in Clonmacnoise in Co Offaly, and from St Kevin's Way at Glendalough in Co Wicklow, down to the Cosan na Naomh Pilgrim Path on the Dingle peninsula, County Kerry.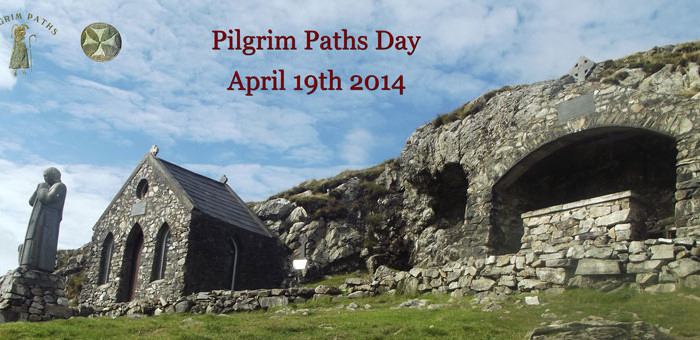 The Heritage Council has now launched a national Pilgrim Paths Day. Which will take place on Easter Saturday, April 19 – with the initially modest aim that just 1,000 people will be out walking the trails that day.
While each path is individual and separate in its own right, the Heritage Council now hopes to produce a special 'Pilgrims' Passport' so that visitors can set a goal to "collect" each one and complete the entire trail.
Organisers explained that this venture is about getting people out and about, walking with "spiritual intent" – with the potential to boost tourism in hard-hit rural areas.
Ireland has many untracked paths just waiting to be discovered and there is nobody out finding them. The Pilgrims Path idea is an initiative to reconnect Ireland's beautiful landscape with tourists and locals and get back to nature; remove ourselves from the hustle and bustle if only for a few days out of the year.
Mr O'Dwyer estimated that it would take around a month to walk all 10 paths in total – which is about the same time it takes to walk the full Camino de Santiago. However, he said he hoped tourists would pay several trips to Ireland to complete their "passport".
Organisers had described the paths as having been "forgotten", but Mr O Muircheartaigh hotly disputed that, saying: "They're not forgotten, indeed they're not. The knowledge was passed down generation to generation and it's a wonderful thing," he said.