Dublin Airport experienced record numbers of passengers for the month of July 2015 with over two and a half million passengers through its terminals. This marked the first time in the airport's 75-year history that such a large volume of passengers have used Dublin City's international airport in a month.
Vincent Harrison, managing director of Dublin Airport greeted the record news by stating:
"Our passenger numbers are up more than 15pc this month and we're seeing strong growth across all sectors of the market.

"July will be a record month for the airport in passenger terms and August is also expected to be very busy."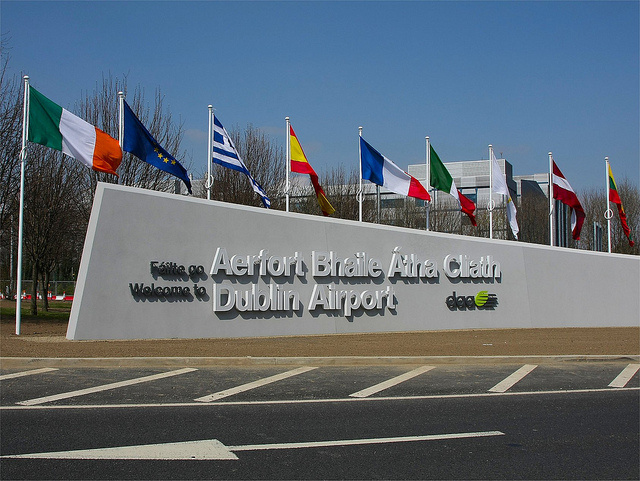 There was a special presentation for the two and a half millionth passenger  who was Lisa Walsh from Tralee, County Kerry, the Airport marked the landmark by presenting Lisa with champagne, flowers and chocolates.
In addition to the record numbers for July, it is anticipated that in excess of 354,000 passengers will travel through Dublin Airport over the August Bank Holiday weekend, 31st July to 3rd August. The growth in passenger numbers is exemplified by an increase of 16% compared to the corresponding weekend in 2014. Harrison added:
"More than 2,316 flights are due to arrive and depart at Dublin Airport this weekend, making it one of the busiest weekends this year,"

"We're expecting an average of about 88,500 passengers per day over the August Bank Holiday weekend."
Overall growth in those making trips to Ireland and abroad are evident in the extra 1.8 million customers through Dublin Airport, with passenger numbers increasing by 15% to approximately 13.7 million so far in 2015.