Outdoor dining has become the norm in Ireland in the past 18 months or so, due to the pandemic. Even during the impending cold weather, we anticipate that outdoor dining will be as popular as the previous year, as many restaurants and bars have installed heated outdoor areas. So where are the best spots in Ireland to enjoy a great outdoor dining experience with family and friends?
Here we have put together a list of the top spots:
Harrisons Bar & Restaurant & The Terrace, Cliffoney, Sligo
At Harrisons in Co. Sligo, the stunning outdoor décor is urban yet cosy and their heated terrace makes it a popular choice for locals and visitors alike. Try their Terrace Bottomless Brunch menu, with special sharing boards, traditional breakfasts, healthy sandwiches or delicious burgers and more on offer. One thing's for sure you won't go hungry! To top it off, choose from Prosecco, Posh Mimosas, Aperol Spritz or Bloody Marys (supplementary) to add some pizazz to your leisurely outdoor brunch.
An Púcán, Galway City
This vibrant gastropub in the heart of Galway city has a colourful outdoor dining experience in their Heineken Green Room, serving up power salads, classic toasties as well as mouth-watering steak sandwiches and more local specialities, such as Galway Bay smoked salmon. An Púcán is first and foremost a traditional Irish bar that just happens to serve amazing food too. If you're looking for a lively evening out enjoying a fantastic meal with friends you can be sure the craic will be had at An Púcán!
Covey's Gastro Bar, Westport Co. Mayo
Covey's is part of the Westport Plaza hotel in the bustling town of Westport near the famous Croagh Patrick. While we can't promise views of the famous reek, Covey's doesn't disappoint on the food front. The Garden Bar is their offshoot of the main Covey's Restaurant, with a casual and homely vibe, serving up the same great menu as their indoor restaurant. We highly recommend their authentic Italian stone baked pizza before a night on the tiles in lively Westport.
Langtons, Kilkenny City
Langtons is a well-established hotel in Kilkenny, that also has a variety of outdoor spaces for guests and non-residents to enjoy during their trip to the Medieval City. Encouraging biodiversity, Langton's gardens are an oasis in the middle of Kilkenny, with lush gardens full of wonderful flowers and plants that allow wildlife to thrive. In 2021, they even started their own herb garden for their in-house chefs to use in their cooking, helping to reduce their carbon footprint. Choose from Bridies Garden, cocktails on the Garden Terrace or lunch in the Set Courtyard.
Cask, Cork City
Cask is a funky and fresh food & drink offering in Cork city with an emphasis on great music and even better cocktails. Their new cocktail menu is sure to thrill even the most discerning cocktail aficionado, with Autumn flavours such as blackberry, apple, sloe and pumpkin featuring on the ingredients list. For 'Eats', think small plates, tapas and street food to complement your big night out. For 'Beats' check out the website for their latest eclectic music selection. Featuring music from jazz to hip-hop and everything in-between, you can bop along to some beats outside in their stunning Courtyard after enjoying some gorgeous food and drink.
Fish City, Belfast City
Heading up North, we recommend this popular seafood restaurant, which has won numerous 'best restaurant awards' as well a recent accolade for its sustainability efforts, for championing responsible fish sourcing. The terrace is a casual food spot, with snacks and drinks served outdoors from 2pm to 5pm daily, with tempting offerings such as their famous oysters served with a pint of Guinness and tasty home cut chips in garlic butter.
La Peniche, Grand Canal Jetty, Dublin City
Our list wouldn't be complete without a visit to our capital, and we believe this is one of the more special outdoor dining experiences in Ireland. La Peniche is a wonderfully restored cargo barge moored on Dublin's Grand Canal on the Mespil Road in South Dublin. Ideal for a romantic meal or a fun dinner with friends, you can float along the canal whilst enjoying your evening meal and taking in the sights and sounds of the famous Dublin waterway.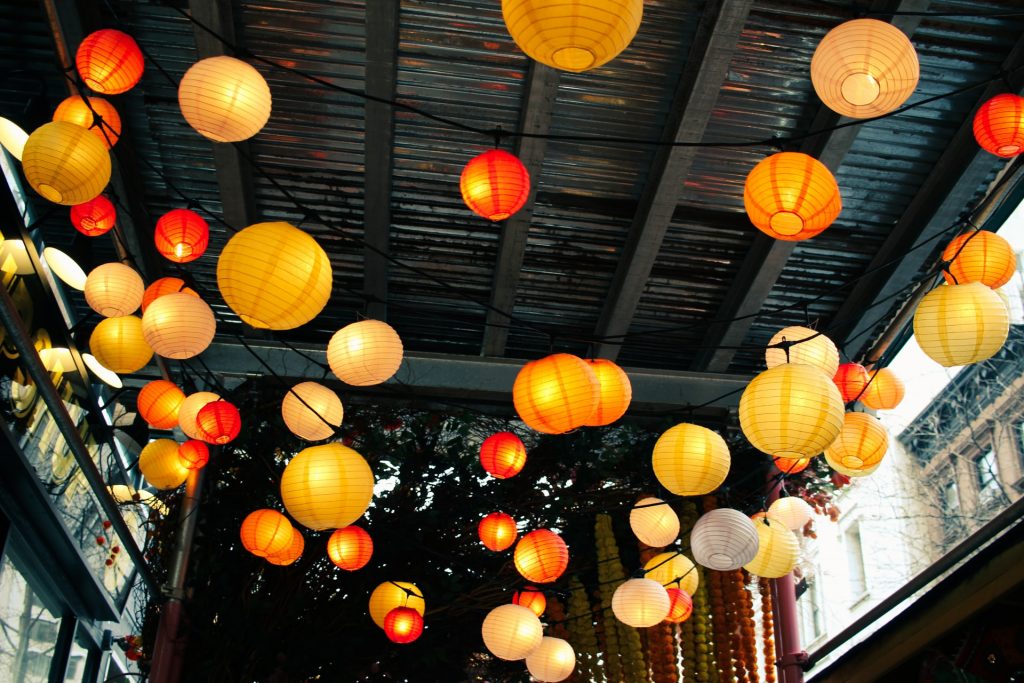 So there you have it, a handy list of some of the best outdoor food spots in Ireland for your next trip to the Emerald Isle.