It doesn't have to be a real challenge to keep the whole family happy during trips to Ireland. With a bit of planning (and our help!) you can make endless memories and have incredible fun while on a vacation to Ireland. Below we have made the perfect top 10 list that are simply guaranteed to put a smile on everyone's face while embarking on Ireland travel.
1. Live it up in a Castle
There are exceptional and luxurious Ireland castle hotels located all over the country. While here why not spend a night or two here and be treated like royalty. These locations are steeped in history with manicured grounds and estates, spectacular rooms and one of a kind guest experiences. Explore the picture perfect gardens, shoot, fish, golf and horse ride on the spectacular grounds of the castle. There will be no complaints while staying in these magical Ireland castles. At Discovering Ireland we have Castle stays and tours to meet all budgets and interests. Whether you choose the immense Ashford Castle, the luxurious rooms at Dromoland Castle, the intimate and welcoming surroundings of Ballyseede Castle you will not regret your decision from a moment.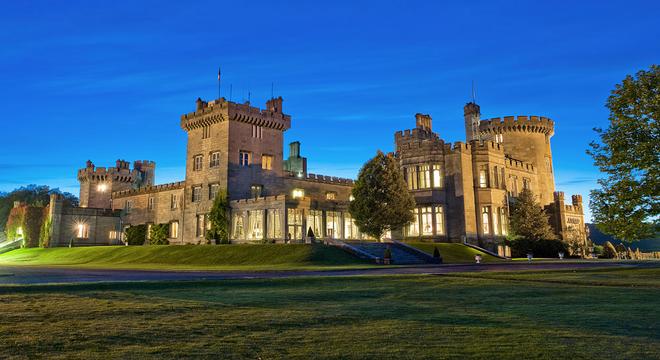 2. Ailwee Caves
Located in the wilds of the Burren in Ballyvaughan, the Ailwee caves is a popular choice for those on Ireland tours. The popular caves stretches hundreds of feet down into pure darkness. These ancient caves were home to the remains of Irish brown bears and other wild creatures. Guided tours run from 10am to 5pm lasting 35mins approx. After seeing the incredible underground waterfalls, stalagmites and bridged chasms , there is a first class falconry center located on site with amazing bird displays and hawk walks. This phenomenal location will leave the whole family with fun and fond memories without breaking the bank!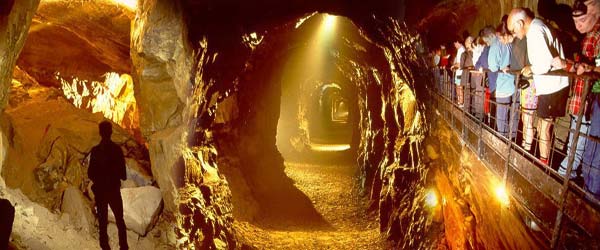 3. Killarney National Park
Situated in the heart of the ring of Kerry , this tourist hotspot has something for everyone. Killarney National Park was Ireland's first ever national park, home to large herds of swimming red deer amongst other creatures. Taking a cycle, walk or horse and cart through this picturesque location will make for an incredible day out. The park is home to breathtaking hills and lakes, Ross castle and a world class golf and fishing club. This part of the county has inspired poets and writers alike and when you visit you will understand why. You simply must visit Muckross House located in the park. This historic stately house, which once housed Queen Victoria and Prince Albert is now owned by the state with hour long tours costing only €9.
4. Garnish Island
Located off the coast of sunny West Cork, Garnish Island is a true island paradise. Built for Lady Anna Bryce over one hundred years ago by Italian designer Harold Peto, this marvelous island is modelled on an Italian villa with it's gardens hosting trees and flowers that cannot grow anywhere else in Ireland due to the island's unique climate. This island is an architect's and photographers dream with breathtaking scenery at every turn. There are regular ferries to and from the island where you will be welcomed by colonies of seals usually bathing and vocalising in the sunlight. This remarkable location is bound to please adults and teenagers alike.

5. Eat to your heart's content
Ireland's home to some of the most incredible restaurants found anywhere in Europe. There are both well known institutions as well as incredible hidden gems located across the length and breadth of Ireland Must visits include Ballymaloe, Aimsir , Izz Cafe, Miyazakis, The Happy Pear Cafe, Hazel Mountain Chocolates and the Wild Honey Inn. While these restaurants are well known for their mouth watering cuisine, awards and press coverage there are also a number of hidden gems that locals and those in the know make sure to relish in! Such gems include: Iyers Cafe in Cork (a modern and authentic Indian cafe), China in a Tea Cup (arguably Dublin's best Chinese restaurant) , El Grito (for mouth watering and vibrant Mexican street food) and Kate Kearney's Cottage ( for a taste of proper Irish Pub grub!). There is something here for the safe and adventurous and everything in between.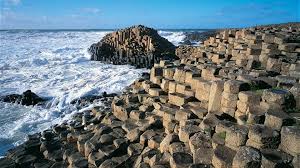 6. Game of Thrones Tour
Located in Belfast in Northern Ireland , the Game of Thrones Tour is an incredible day out for fans and occasional watchers alike. See the original TV sets and a host of locations where this infamous series was filmed. Kings Landing locations such as the Dark Hedges (or Kings Road if you are in Westeros) make for incredible photo opportunities and memorable experiences. While in the area make sure to visit the Giant's Causeway and Carrick-a-Rede Rope Bridge, both incredible tourist attractions only a short spin from Belfast city centre.
7. Whale Watching
Ireland is home to incredible wildlife but very little can compare to the majesty and awe felt watching dolphins and whales breaching the water right before your eyes. Tours can be found easily online leaving from many of the popular seaside towns all along the East and West Coast. Although best enjoyed in the summer months this is a fantastic day out for young and old alike. For those who want a shorter but equally memorable day out, dingle in county Kerry is home to the world famous Fungie , a gentle and acrobatic bottlenose dolphin that lives within the town's harbour year round.
8. Titanic Experience
Found both in Belfast (where the ship was made) and Cork (its final port) you can recount and relive the doomed journey and final moments of this tragic voyage. The 'unsinkable' Titanic was the largest and most advanced ships of its time and marked an incredible point in the shared history of Ireland and America. Both Titanic experiences are family friendly and combine fun and serious moments. Expert guides will immerse you in the timeline and mindset of those who boarded and seamlessly bring you through each significant event of the doomed journey.
9. Enjoy the music
Many pubs have trad nights where traditional Irish ceol is played, especially along the west coast. These nights are exceptionally fun and lively nights where locals play music and dance for hours. This wild and thrilling experience would be a shame to miss while on vacation. Most pubs in Ireland are family friendly until 8 or 9pm allowing everyone to enjoy and engage in a few hearty songs and jigs.
10. Kiss the Blarney Stone
It may be a well worn stereotype at this point but visiting Blarney Castle and kissing it's world famous stone is a rite of passage for vacationers in Ireland. The Castle was built in the 1200's and was a prominent medieval stronghold. Climb 85 feet up the battlements where the walls stand 18 feet thick in places, ensuring no siege would break through. Lean back and don't look down are our best tips, kissing the stone is a rushing and once in a lifetime experience that you will not hurry to forget. Wander the marvelous estate and poison gardens after and enjoy the incredible local village and all it has to offer .