The Wild Atlantic Way is a 2600 km touring route along the West Coast of Ireland. A popular choice for those on a vacation in Ireland and for self drive tours, it it known to be one of the longest defined coastal route in the world. The route winds it's way all along the Irish west coast from the Inishowen Peninsula in the north down to the picturesque town of Kinsale, County Cork, in the south. Here we have put together our top picks for things to do along the Wild Atlantic Way.
1. Bastion, Kinsale
Run by husband and wife couple Paul and Helen, this moody and intimate restaurant puts Irish seafood on a pedestal. Bastion's natural but playful flavors afforded them a Michelin star. Start your Wild Atlantic Way journey in Kinsale with a Cannon of lamb with aubergine and wild garlic or Roasted Cod Fillet Jerusalem artichoke, apple and iberico. This simple luxury, perfectly executed will gently nourish on your Wild Atlantic expedition.
2. Listen to Traditional Music
The west is known for it's 'craic agus ceol' (fun and music). Nurse a delicious pint of Guinness or local IPA while listening to talented musicians sing trad favorites. The beauty of these nights is that the non-invasiveness of the music allows for and welcomes conversation and fun.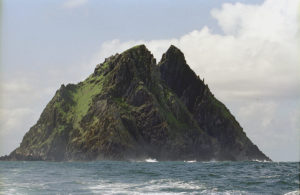 3. Skellig Michael
To the Romans and the monks who lived there, this was the very edge of the known world. Skellig Michael is as wild and west as you can get. This majestic island rising sharply out of the ocean is home to ancient monastic beehive huts and colonies of rare birds. It's beauty and other worldliness made it the perfect backdrop for the Star Wars movie franchise to use it as a shooting location.
4. Soak up the Sun
Grab a picnic, a beach rug and maybe a book and plant yourself on the white sands of Inch Beach in Kerry, Barleycove in West Cork or Fanore in County Clare and watch the world go by. The Wild Atlantic Way is home to Ireland's most exceptional beaches, there is nothing as relaxing as listening to the breaking of waves while a gentle cooling breeze passes over you. Swim and bathe in the pristine waters of the west coast or grab a surfboard and catch some of Ireland's best waves in Mullaghmore, county Sligo.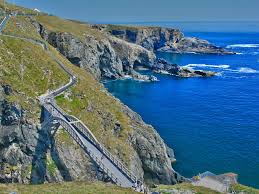 5. Mizen Head
Ireland's most southerly point. Mizen Head in West Cork offers spectacular sea views from its retired signaling station. It's visitor centre and tours are a very popular tourist attraction along with the incredible bridge spanning from cliff to cliff over the breaking sea.
6. Linnalla Ice Cream, Clare
No one does dairy like Ireland and no one does better ice cream than Linalla. Nestled between their farm and the beach, this cafe makes some of Ireland's best ice cream, smoothies and milkshakes. You can even see the short horn cows in the fields whose milk is used. This cafe is very friendly for all its visitors with the majority of their specialty ice creams being gluten and egg free!
7. Ailwee Caves
The Ailwee Caves visitor centre is a perfect day out for young and old alike. Despite descending hundreds of meters the guided cave tour home to ancient Irish brown bears and waterfalls totally accessible. Once finished the tour, the Ailwee Caves Bird of Prey Centre has the most extensive bird collection in Ireland with multiple daily exhibitions and also the possibility to book private hawk walks for a truly magical experience. For the more refined pallet the cave is home to multi award winning cheeses and runs tasting and making workshops during the summer months.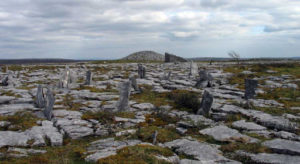 8. The Burren
The Burren is a UNESCO world heritage site stretching over 250km. This karst landscape is home to unique wildlife and flora found nowhere else. This ancient rocky and alien landscape is also home to Dolmen portal graves most being at least 5,000 years old… older than the pyramids of Egypt! For the photographers amongst you this will provide incredible wide open vistas and incredible landscape images.
9. Horse Riding, Sea Trails
Ride horses on beach dunes and through water overlooking the imposing mountain of Benbulben. Suitable for all experience types and all conditions. Your guide will educate you on local heritage surrounding the Irish Famine and the Spanish Armada. There are few experiences that have such beauty, history and fun all in one location!
10. Aran Islands
Situated off the coast of Galway the Aran Islands are home to Ireland's most remote communities. A Gaeltacht (Irish speaking community) these islands are incredible tourist destinations. Woolen jumpers, handcrafted boats and ancient forts are all common sights on these heritage packed islands.