Ireland is known as one of the friendliest countries in the world which is why it's a perfect destination for any honeymoon to create an unforgettable experience after your special day.
1. Irish Pubs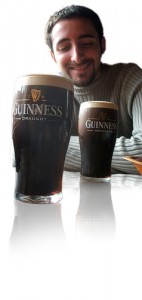 It's no secret that Irish pubs are marinated in lovely pints, the best craic and talent Ireland has to offer. On every corner, there's a pub which can be enjoyed. From traditional Irish pubs to more modern pubs, there's a pub to suit every couple on a honeymoon in Ireland.
The atmosphere in Ireland pubs can be described as an electric atmosphere. The bartenders are trained to provide the most welcoming and warming atmosphere to make your honeymoon an unforgettable experience.
2. Self-Drive Tours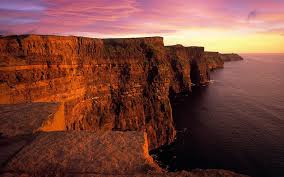 Self drive tours of Ireland have become increasingly popular. The breath-taking landscape of the Island of Ireland is the main reason why couples tend to explore the great outdoors at their own leisure.
Self-Drive tours give you the opportunity to explore Ireland at your own pace and you can even make your own self-drive tour!
In our last post, we shared the Top Destinations To Visit On A Self Drive Tour. In our opinion, these destinations provide ample photo opportunities and capture lifetime memories.
3. Accommodation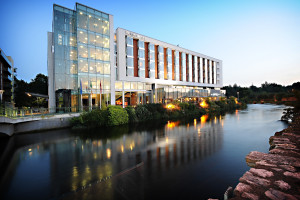 Ireland is home to some of the top hotels in the world. There are many accommodation options available to enjoy. Ireland provides unique hotels from historic to modern hotels, there is an accommodation package to suit everyone.
If you are interested in golf, there are many hotels which include golf links such as Trump International Golf Links & Hotel, Mount Juliet Estate & Golf Club and Portmarnock Hotel and Golf Links. Choosing the perfect accommodation for this special occasion will add to the experience.
4. Guinness
There's no way we could write an article without including the famous Guinness. There's no doubt that you will find a pint of Guinness in every pub in Ireland. According to research, it takes approximately '119-and-a-half seconds' to pour the perfect pints of Guinness.
If you are waiting a while for your pint of Guinness, this is probably why!
Visiting Dublin on a honeymoon? The Guinness Storehouse is a perfect option to explore the history of Ireland's most loved beers. Overlooking the beautiful panoramic views from the Gravity Bar. You can even purchase a personalized Guinness glass!
Entry to the Storehouse is priced from €19.50 for Adults, Students & Seniors and children are priced at €16. All adult tickets will include a complimentary pint of Guinness and children will receive a complimentary soft drink!