Dublin Airport is expecting a "record breaking summer" in terms of visitors with the addition of four new airlines including Cathay Pacific, Croatia Airlines, Hainan Airlines and Icelandair as well as 14 new routes comprising of five long haul and non short-haul destinations.
This will lead to an extra 1.7 million extra seats which have been added across the city's route network leading to an 8 percent increase in capacity compared to summer 2017. This is certainly a great boost not only for Dublin airport restaurants and hotels but also for the wider economy bringing a host of people planning Ireland vacations.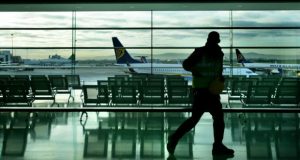 One of the five new long haul routes includes the route from Aerlingus to Philadelphia as well as its Seattle route. This summer will also see the commencement of Air Canada's new summer service to Montreal while Cathay Pacific is set to fly to Hong Kong and Hainan Airlines will commence a new direct flight to Beijing.
"We are continuously working with existing and new airline customers to provide more choice for consumers, and to add new destinations to our route network," said Dublin Airport managing director Vincent Harrison.
"We are particularly looking forward to welcoming our new services into the Asia Pacific region when direct services to Hong Kong and Beijing start in June."
In addition the number of seats to and from North America has increased by 14% with an extra 391,000 seats available this year compared to 2017. Peak summer months are set to see 10 airlines flying 446 flights per week to and from 16 destinations in the United States and four destinations in Canada, equating to approximately 64 flights daily.