Experience Interrailing
If you're looking for something new to experience, interrailing is the most relaxing way to travel and to explore new cities across Ireland.
It's the new way to experience culture and explore breathtaking views. Explore the wonderful beauty of Ireland with no road maps. Instead sit back and relax with a cup of tea during your train journey.
Discovering Ireland has listed below four beautiful towns in Ireland that are easily accessible by Irish rail.
Cobh, Co.Cork
Co. Galway
Kilkenny Town
Tralee, Co. Kerry
Cobh, Co.Cork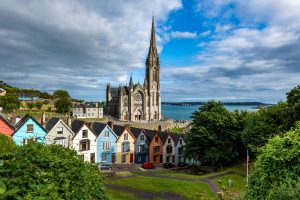 Cobh ("Cove") previously known as Queenstown. Cobh is a pleasant waterside town, which is rich in history. It was the last port of call for The Titanic before it met its tragic fate. Cobh is situated on Great Island, just one of the three large islands in Cork harbor (Little Island and Fota Island), which all three are now connected by roads and bridges.
Things to do in Cobh
Spike Island
For the last 1300 years, a 6th century Monastery has been situated on Spike Island. The Monastery is a 24-acre Fortress, the largest convict depot in the world in Victorian times and centuries of island homes.
Today the island is dominated by the 200-year-old Fort Mitchell, the star shaped Fortress which became a prison holding over 2300 prisoners.
Embrace the beauty that Cobh has to offer by taking a scenic ferry ride from Kennedy Pier, Cobh. Guided tours are encouraged to learn about the history of the island and fortress. After your adventure, relax in the cafe or set up camp and have yourself a picnic in our picnic areas.
In 2017, Spike Island won winner of Europe's leading tourist attraction at the world travel awards.
The Titanic Experience
The Titanic Experience Cobh is a well-known tourist attraction. It's located in the original White Star Line Ticket Office in the center of Cobh town, which was the departure point for the final 123 passengers who boarded the Titanic.
Ever wonder what it would be like to be a passenger on the Titanic? Now is your chance to experience the life of a passenger on the Titanic whether first-class or third class. It's a great way to learn about history long ago for children and adults.
Enjoy the experience by pretending to be one of the 123 passengers. When you check in, you will receive a boarding card. The boarding card will have details of one of the 123 passengers. You will experience the life of a third class or first class passenger long ago.
After the tour you are free to explore the exhibition area. Interact with a collection of audio-visual presentations and story boards exploring the events that led to the tragic sinking.
The final farewell of the experience is located in the story room. Here you will find out if you survived the Titanic or not from looking for your name on the wall.
Fota Wildlife Park 
Fota Wildlife Park has an annual attendance of 440,000 visitors. It is currently the second largest visitor attraction in Ireland outside of Leinster.
Fota Wildlife Park's aim is to inspire people to understand and conserve the biodiversity of our natural world. Explore the sanctuary at your own pace. Take in the beauty of the animals.
Fota Wildlife Park is a very unique place, and you can see it in a whole new light when you take one of their exciting tour options.
Learn about different species and how they adapt to the environment. Great photography opportunities.
Everyone, including adults love Fota Wildlife Park. It's a fantastic and romantic place to have a date or as a family bonding time. No matter what, you will have a great time at Fota Wildlife Park.
Cobh railway is located in Cobh town and is situated beside Heritage Centre.
Co. Galway
County Galway is the most charming city that you will encounter in Ireland. It is the third largest city in Ireland, located on the West Coast. Galway was crowned the European Capital of Culture in 2020.
Things to do in Galway City
Beaches
Galway is home to many beautiful beaches, all with breathtaking views. Walk along the beach during sunset and sit watching the sun go down. Who wouldn't want to watch this most angelic view? It's a great way to relax and destress.
Bring the kiddies to the beach, they'll love it! It's a great way to spend some quality family time together. A trip to the beach is a refreshing activity as it is cooling during the hot summer weather.
Galway Races
For the 150th year, The Galway races returns from Monday 29th July to Sunday the 4th August 2019. The Galway races is an exceptional week of fun filled excitement.
It's an excuse to get dolled up and be in a chance to win best dressed on the day. Women feel honored that their fashion sense is recognized by many others.
Shopping
Galway provides an excellent shopping experience like no other. Most of the shops are located in small districts within the city center, including The Latin Quarter, The Westend and at stalls in Galway's outdoor market.
There is a shop for everyone, and shopping is made easy in Galway as you can enjoy entertainment from street performers if you are a person who hates shopping and is made go to every shop. Enjoy the atmosphere around the city centre with free entertainment.
Experience Irish Culture
Galway is rich with Irish Culture. Galway and Mayo are very fortunate to have Gaeltachts and Irish speaking areas in both Galway and Mayo.
The Irish language is continued on and remains deep in Galway, unlike most counties who no longer speak the traditional language in everyday speech unless they are in school. Which is such a shame as the traditional Irish language is beautiful to hear.
The pubs in Galway are always full of traditional Irish live music. You will always have a great time in any pub regardless which one that you are in. The Atmosphere in Galway is fantastic, and the nightlife is perfect for everyone including hen and stag dos.
You will always find talent around Galway streets. Enjoy performances (buskers) from the public along Shop St, High St, Quay St and around the Spanish Arch
Galway train station is located in the city center, just off Eyre Square.
Kilkenny Town
Kilkenny is rich in heritage and is visible through its narrow streets, historical buildings and landmarks. Ireland's Medieval Mile is situated in the heart of Kilkenny. It runs from Kilkenny's majestic Castle to St. Canice's Cathedral, the Round Tower and covers everything in between.
Visit the magnificent Kilkenny Castle with a beautiful scenic walking route. Surrounded by a rose garden, ornamental lake and extensive woodland paths. It is the ideal location for a romantic stroll. Visitors can explore the castle at their leisure.
Kilkenny's Medieval Mile Museum provides an international standard attraction for visitors to the museum. Helps paint Kilkenny's history as Ireland's premier medieval city in a clearer picture. It's an excellent way to devour yourself in rich history and culture of Kilkenny.
Music is a huge part of Irish history. Kilkenny's pubs will have something to offer everyone. Grab your mates and start a pub crawl. No matter which pub you are in, there is always something that is going on.
Live traditional musicians in almost most of the pubs. Get inside and enjoy the craic with friends and even join in on an Irish jig. Kilkenny is the perfect location for Hen and Stag parties.
Kilkenny Train station is located 0.25 miles from the town center.
  Tralee, Co. Kerry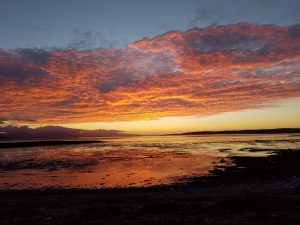 Tralee has something to offer everyone. It's a beautiful holiday destination for tourists or Irish residents. It's full of culture and heritage. With many pubs along the street, there's always a great atmosphere and traditional Irish music being played.
The Aqua dome
Looking for an activity for both the children and you? Bring the kids to Aqua Dome. Parents can relax at the adults-only health suite, which has saunas, a steam room and a pool. Put your feet up while your children splash around in the Aqua Dome. It's great activity which both the parents and children can enjoy.
The Aqua Dome is one of Ireland's Largest Indoor Water world & Premier Tourist Attractions located on the Wild Atlantic Way. The Aqua Dome offers tropical temperatures all year round. The Aqua Dome is suitable for swimmers & non-swimmers.
Rose of Tralee festival
The Rose of Tralee is an international event.
It's not a beauty pageant but more so a "lovely lady" pageant. It's all about who the women are and what character each and everyone has, in order to pick a fantastic ambassador for Ireland and Tralee.
During the lead up to the selection weekend, you will experience a week-long festival in Tralee, where you get a chance to meet all the roses and escorts and join in on all the activities. The Rose of Tralee is filmed live on the Television for two nights. It's certainly not a week to miss in Tralee.
Slieve Mish Mountains
The estimate terrain elevation above sea level is 380 meters. It is a beautiful compact little range that safeguards the southern margins of Tralee Bay and the northern boundary of Castlemaine Harbor.
This hike is perfect for all you go getters out there. It's an incredible accomplishment when you finish and the views along the way are spectacular. Very important to bring plenty of water and food with you.
The train station in Tralee is located at John Joe Sheehy Rd, Cloonalour, Tralee, Co. Kerry. It is a five-minute walk from the Town Centre.
You won't be disappointed travelling across Ireland by train. It's the easiest way to get around and all you must do is sit back relax with a cup of coffee and watch the world go by.
If you have any queries about rail tours please feel free to email us at;