Ireland is world famous for it's stunning countryside, clean air, and of course its historic castles. Every year tourists plan a vacation in Ireland and stay in some of Ireland's most elegant country manors, 4 star hotels and castles. Set in some of the most scenic landscapes of Ireland amidst fairytale surroundings or world-class golf resorts you can find a gem of a getaway over the coming months. Here are just some of the most iconic castles and golf hotels in Ireland.  
Ashford Castle, Cong, Co Mayo
Staying in a castle could sound like a decidedly Gothic experience, but not at this welcoming resort. With a homely feel and friendly local staff Ashford Castle is a premier destination. Fine dining, luxurious rooms and a bar all add to the feel of good old-fashioned hospitality.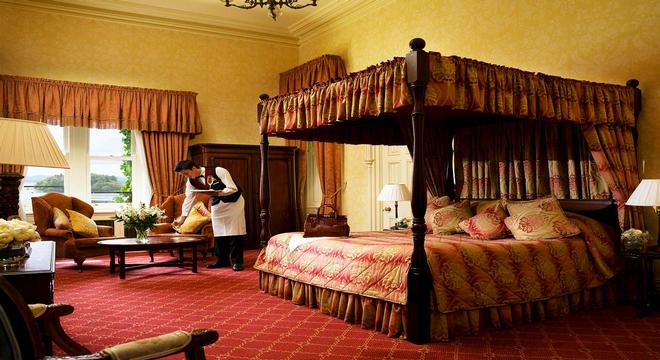 Sheen Falls, Kenmare, Co Kerry
Recently sold for €5m, this five-star hotel 20km from Killarney. Its spa, swimming pool, bars, restaurants, and trips in the hotel's 1930's Buick accompanied by drinks outside surrounded by waterfalls all add to the magic, and its location on the edge of The Ring of Kerry and the Beara Peninsula make it a real gem.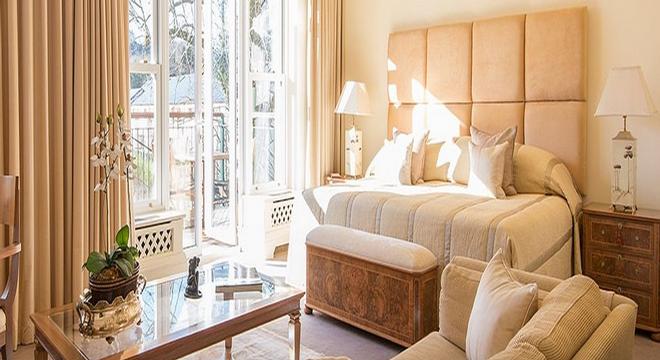 Ballyfin Demesne, Co Laois
If you get to spend only one night in a hotel before you die, spend it in Ballyfin Demense. Set in 600 acres of woodland in County Laois, it has a special old-world ambience and refined opulence that is incomparable. The food, service and management are first-class. You can spend your days enjoying the beautifully landscaped grounds on bikes, golf carts or on horseback or simply relax in the beautiful house.
The Cliff House, Ardmore, Co Waterford
The Cliff House opened in 2006, and within 18 months a (Michelin) star was born. It's no exaggeration to say Martijn Kajuiter's kitchen – through dishes such as Lismore lamb with artichoke, wild spinach pate and toasted garlic, or Bantry Bay salmon smoked on the plate – heralded a new dawn for Irish hotel food.
The Relais & Chateau member has 39 boldly designed bedrooms, its architecture cascades down the banks of Ardmore Bay, and treats like an infinity pool, spa and spiralling staircase are complemented with splashes of contemporary Irish art.