Ireland's Ancient East is one of the most rewarding tourist experiences in Europe. A popular choice with those on a vacation in Ireland and especially those on a self drive tour, Ireland's Ancient East is sister to the famous Wild Atlantic Way 2,500km route. Ireland's Ancient East has seen massive investment in resources, services and infrastructure over the years. Below we have put together our top picks along Ireland's Ancient East.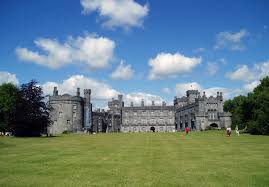 1. Kilkenny Castle and Medieval Mile
Kilkenny Castle built in 1195 is a beautifully restored castle situated in extensive and luscious gardens. Tours are available including the libraries, drawing rooms and bedrooms of the once Butler Family. The neighbouring Butler House is the perfect location to stay enjoying the very best of service and fine dining. Within Kilkenny is the Medieval Mile Museum which is also a must visit when in the area with tours in many languages and incredible historic exhibits.
2. The Greenhouse Ireland, Dublin
A popular choice with those on a honeymoon in Ireland, this best in class restaurant boasts not one but two michelin stars. Perfectly located just off Stephen's Green this restaurant prides itself on offering a warm, professional and memorable service focusing purely on local , finest produce. Open for lunch and dinner we recommend the tomato caviar and grouse served with celeriac and coffee.
3. Newgrange, Co. Meath
Newgrange is a location like no other. Located in co. Meath, it puts the ancient into Ireland's Ancient East. Newgrange predates the Pyramids of Giza and Stonehenge in the UK. Spanning over 80 meters this astronomically aligned passage tomb is lit by the rising sun on the winter solstice every year. It has long fascinated invaders, colonisers and scientists alike. This spectacular tomb simply cannot be missed when embarking on a trip to Ireland.
4. The Happy Pear, Dublin
As seen on Netflix, online and TV these twin brothers are the face of modern Ireland. Leading the vegan revolution brothers David and Stephen make delicious meals with hyper local, organic and delicious ingredients. These culinary icons are dispelling the myth that vegan food is bland and boring, their dhal curry and brownies are as good if not better than anything you will find in Ireland.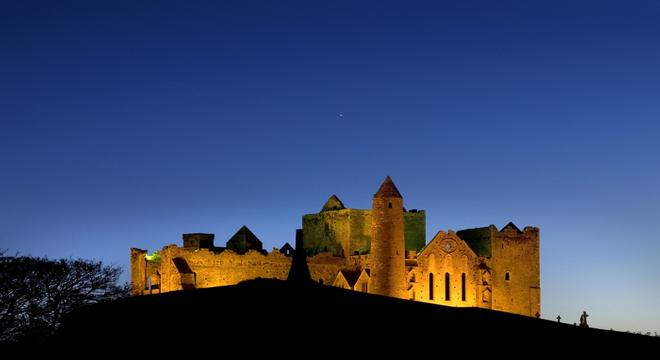 5. Rock of Cashel, Tipperary
When visiting Ireland it is certainly not a long way to Tipperary! A popular stop off for those on an Ireland tour The rock of Cashel was once the dwelling of the high kings of Ireland. Nestled in the Golden Vale, the architecture and buildings at the Rock of Cashel are simply exceptional. Beautiful high crosses, Romanesque Chapel and Gothic Cathedral and round tower are all located in a family friendly environment with tailored exhibitions and multimedia shows.
6. Waterford's Viking Triangle
Situated in Ireland's sunny south east, Waterford is one of Ireland's oldest settlements, literally meaning fjord coming from Viking norse language. These three spectacular museums will allow you to travel a thousand years in so many steps. In Reginald's tower you will see ancient viking weapons, metalwork treasures and even caliphate coins from far east traders. The waterford crystal factory will allow you to see first hand some of the best hand blown crystal in the world, while the medieval museum is home to the only surviving clothing from King Henry VIII.
7. Spike Island Cork
This little island punches well above its weight. This award winning tourist attraction is home to an ancient monastery, Victorian naval fortress and Ireland's own Alcatraz! Enjoy a picturesque ferry from the beautiful town of Cobh to the Island and then immerse yourself in the incredible history and breathtaking views on the Island. Guided tours of Spike Island occur regularly and also allow for free roaming of the island.
8. Cavan Burren Park, Co Cavan
This incredible park is certainly worth the journey if you are seeking a unique and off the beaten path experience. This hidden gem is home to glacial boulders , rock art and incredible natural features and visitor centre. From marble arches to spectacular caves and waterfalls and unparalleled views there are few outdoor activities with as much to offer as this incredible park.
9.Trinity College Dublin
Home to the Book of Kells the library in Trinity College is one of the most spectacular libraries anywhere in the world. This incredible location has been visited by famous authors, heads of state and recently Prince Harry and Megan Markel. The Book of Kells itself in an ancient latin transcript made by celtic monks in the year 800. This book surpasses all other gospels in artistic illustration and extravagance, it is a national treasure and a must see when visiting Ireland's Ancient East.
10. Titanic Experience, co. Cork
Cobh, co. Cork previously known as Queenstown was the last stop for the HMS Titanic before it embarked for its ill fated journey to America. This exceptional visitor centre allows you to take the steps of those unexpecting travellers in their final moments. The tour itself is incredibly engaging and once finished the Titanic bar has some fantastic food and drink to make your visit truly memorable.