Vacations in Ireland are set to further grow in 2018 with an increase of visitor numbers where the aim is to grow overseas tourism revenue by 5% to €5 billion.
In 2017 alone revenue from overseas visitors taking a trip to Ireland grew by +6.5% providing an additional €292 million for the Irish economy compared to 2016. This is according to the latest figures released by Ireland's Central Statistics Office.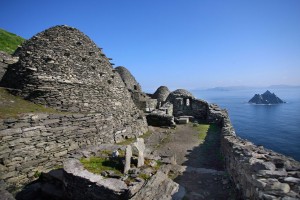 The figures also show that total overseas visitor numbers to Ireland grew by 3.5%; and within the total number of overseas visitors to Ireland, holiday visitors grew by 8% during the year 2017 providing an additional 322,000 holiday visitors.
Tourism Ireland are very pleased with the continued strong performance of North America, where visitor numbers increased by 16.3%. This has provided an increase of almost 14% in spending by US and Canadian visitors, mainly in the markets of Irish honeymoons, guided tours and more.
Tourism Ireland's overseas tourism strategy has prioritised North America as a market offering strong return on investment. Ireland has also seen growth in visitor numbers from Europe of almost 5% as well as long-haul markets. Australia has also seen a growth of nearly 13%.
Tourism Ireland also stated that the decline in visitor numbers from the UK continues to be a concern with a decrease in visitors in 2017 of almost 4.6%. The organisation believe that the decrease in the value of sterling has made holidays and Ireland tours more expensive for United Kingdom visitors and as a result it has made the UK more affordable for visitors from many of Ireland's top markets.